Find wines at your selected stores by the food or occasion below
Wines below are available at your selected stores
We believe that life is about good friends, inspiring meals, and great wine.  We want to help you with the wine part.
We've all faced the daunting chore of trying to find a bottle of wine (or three) at the LCBO. Overwhelmed by choice, you've probably grown tired of staring at rows of bottles, decoding ratings stickers, or even picking the bottle with the most attractive label.
Tinto Fino eliminates that pain. Our mission is to make it quick and easy for you to find exactly what you're looking for at your wine store. We find you great wines that match your meal, your special occasion, your personal taste—and your budget.
And hey, if you want to learn a few things about wine in the process, you've come to the right place.  We don't dumb it down, but there are no snobs here either. We just want to give you enough ammunition for that spiky in-law who keeps lecturing everyone about how the only good wine comes from France.
Tinto Fino started with a guy named Paul from Toronto. Working in London and Paris with way too many vacation days, he started studying wine at Le Cordon Bleu, the Bordeaux Wine School, and the Wine and Spirit Education Trust. A move to New York brought him back closer to his family and friends back home, and he realized he could put his burgeoning expertise to good use by sending wine recommendations to his Toronto clan.
Excel files were soon being forwarded to so many people that friends were saying they wanted more frequent recommendations to avoid being harassed by co-workers. In the meantime, Paul kept using wine as an excuse to study, attaining the WSET Diploma (a prerequisite for the Master of Wine) and conducting enthusiastic first-hand research in places including Barolo, Bordeaux, Champagne, Napa, the Rhône, Rioja and Tuscany.
And while he kept doling out wine advice, he still saw friends and family grow increasingly mystified by the vast options available at the LCBO—uncertain about which wines they might like, and then struggling to find a store that actually has them in stock. And so Paul started Tinto Fino.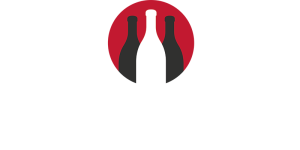 email: paul@tintofino.com